AWARDS
BIOHASKAP® Vitality juice: the Best New Product Award at BIOFACH 2019
We are very happy to announce that our BIOHASKAP® Vitality juice won the Best New Product Award in the drinks category at the World's leading Organic Trade Fair BIOFACH 2019, Nurnberg, Germany.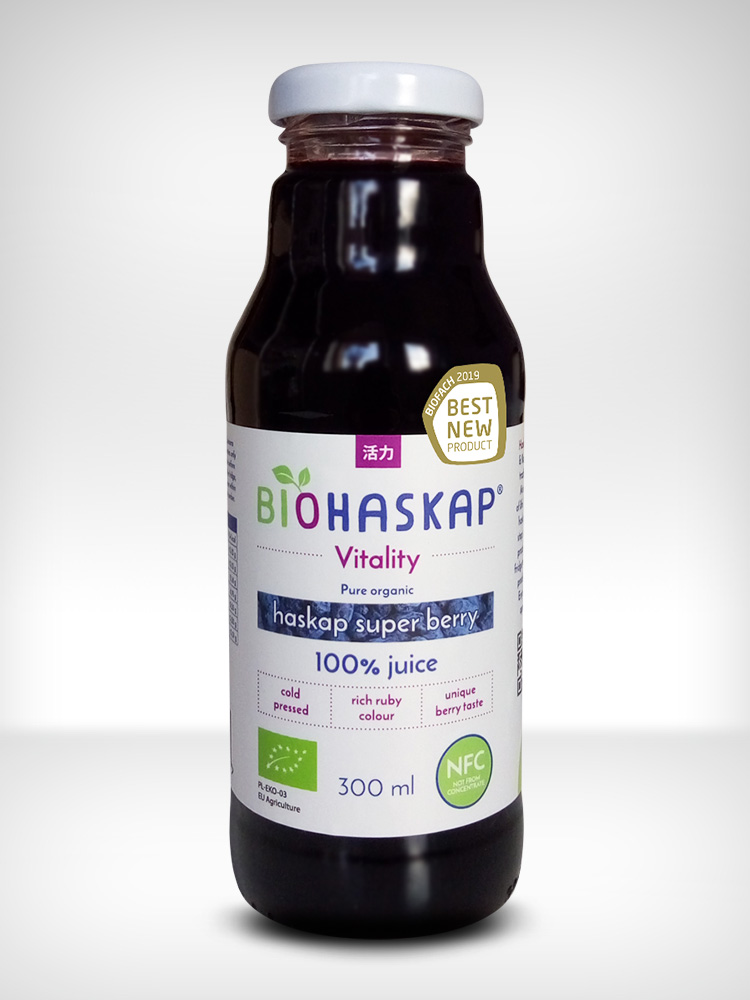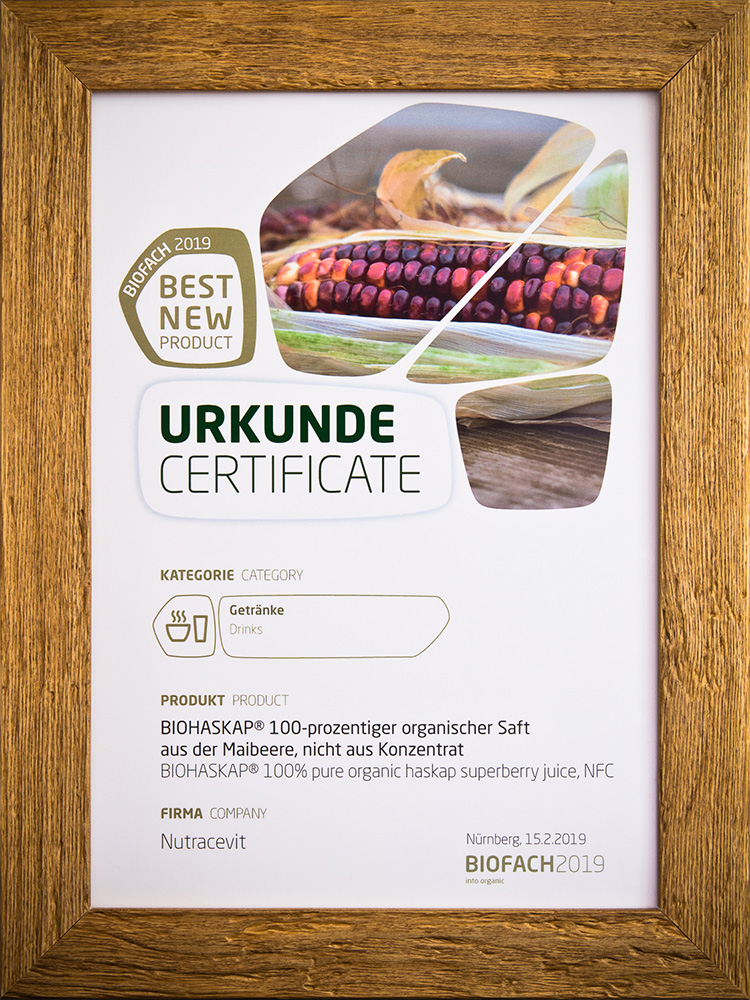 BEST NEW PRODUCTS AWARDS CEREMONY, BIOFACH 2019, NURNBERG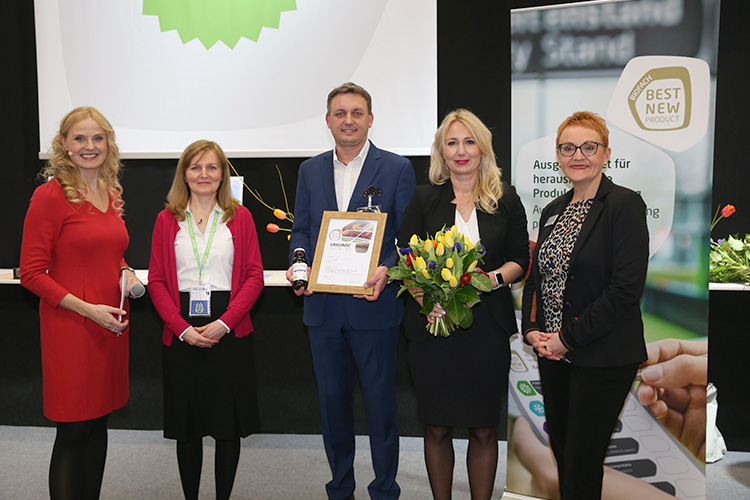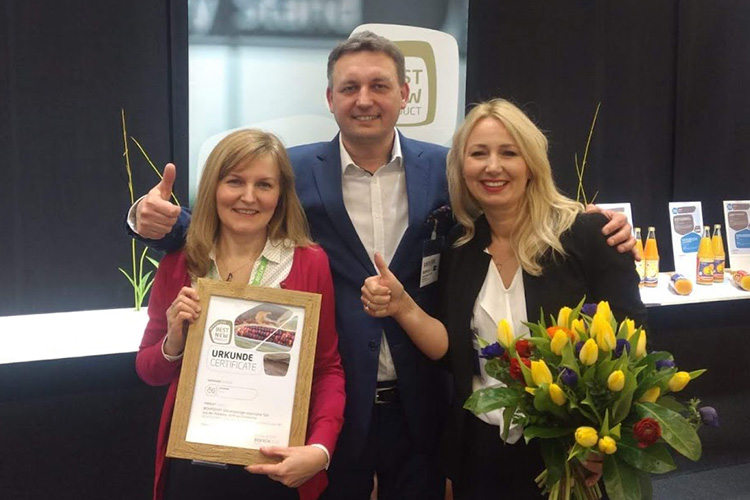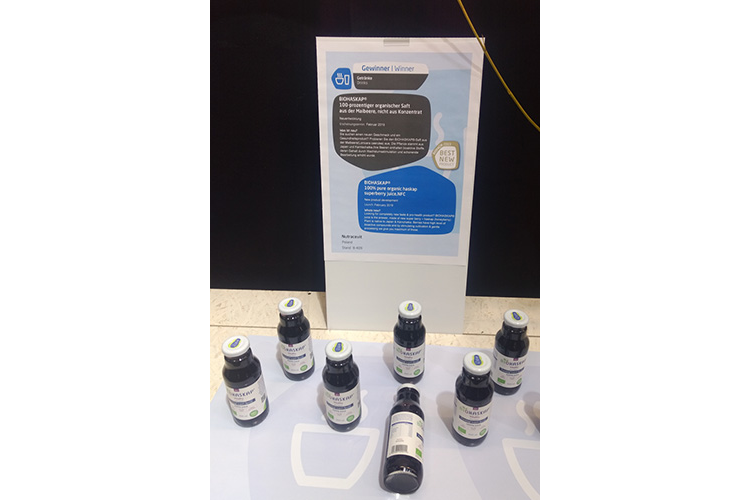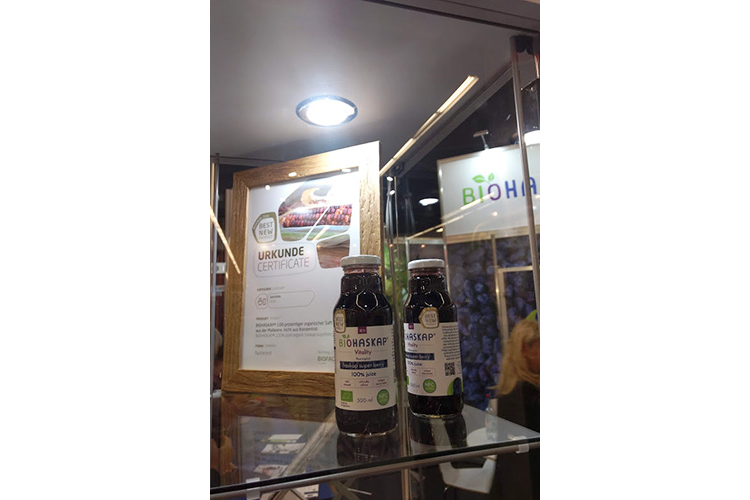 Special Mention in the Microentrepreneur of the Year 2019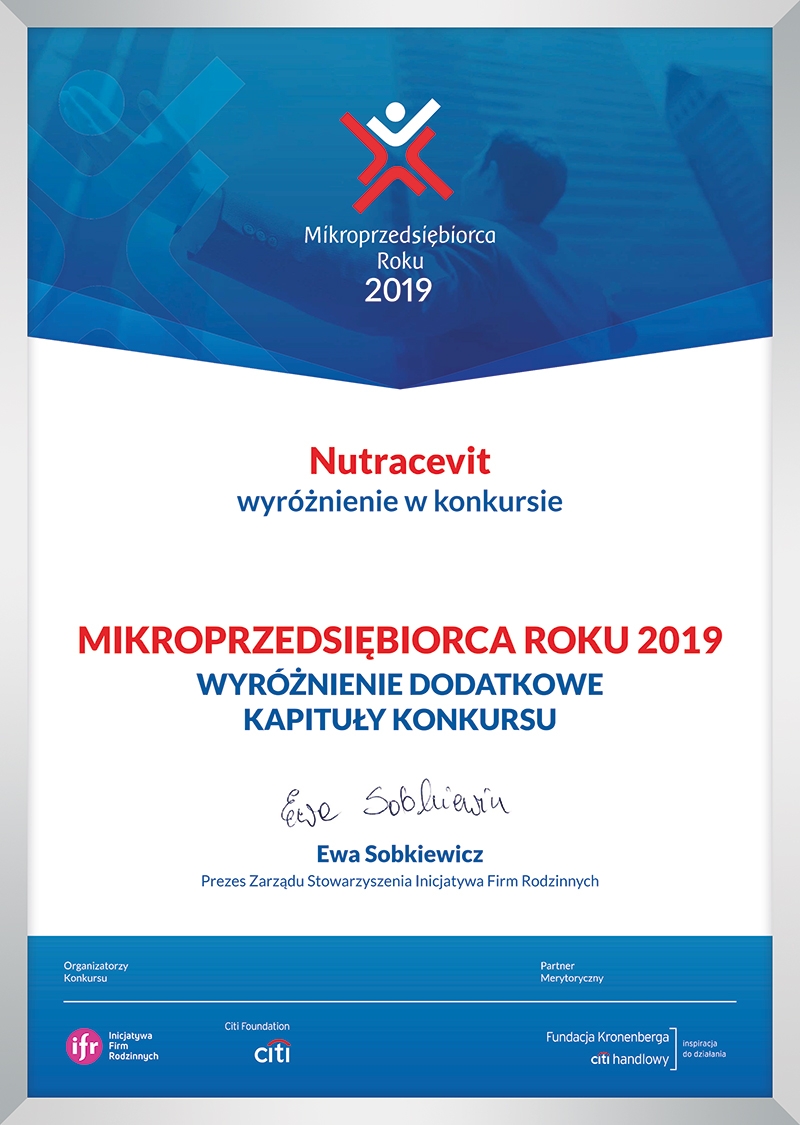 We are very proud of another award
Special Mention in the Microentrepreneur of the Year 2019
Competition.
In the jubilee 15th edition of the Microentrepreneur Contest the number of participants reached a record 275 entrepreneurs from all over the country. The jury awarded the most outstanding microenterprises of last year.
As Ewa Sobkiewicz, President of the Board of the Family Business Initiative Association, said: "We are very glad that in this difficult time for everyone we can support and promote micro-businesses from all over the country. The way Polish business adapts to quarantine conditions and copes with the crisis confirms that the economic success of our country lies in the hands of entrepreneurs. The aim of our Competition is not only to distinguish valuable businesses but also to inspire others to act, show examples of ingenuity as well as educate and integrate the environment of entrepreneurs, especially the micro ones."
The Microentrepreneur of the Year Competition has been organized since 2005, and for the third year in a row its operator is the Family Business Initiative Association. The competition is financed by Citi Foundation and implemented in partnership with the L. Kronenberg Banking Foundation Citi Handlowy (content partner). The competition is also supported by the Coalition for Micro-Entrepreneurship, which consists of renowned institutions and business organizations. In order to select the winners, a Competition Jury was appointed, whose members are renowned Polish experts and entrepreneurs.
More information on the competition website:
www.mikroprzedsiebiorcaroku.com
.
BIOHASKAP® brand - Discovery 2020 in Clients Laurel competition
Our BIOHASKAP® brand was awarded the title Discovery 2020 in Polish National competition Clients Laurel.

The Consumer / Clients Laurel is a nationwide consumer project, which results in the selection of the most popular products and brands in their categories every year for 16 years. It is one of the most prestigious awards on the Polish consumer market. The award for the highest quality products, brands, services, novelties and innovations.

The Discovery of the Year category was created for products / brands / services that are new, innovative and functioning on the market for a relatively short time, but already gaining the hearts of customers.

The results of BIOHASKAP ®brand recognition verified during the survey were evaluated at a good level. Additionally, a high level of interest in the offer by the organic market was noted.

The basis for the assessment in the Consumer's Laurel plebiscite are consumer opinions collected in a multi-stage survey. Thanks to telephone conversations and surveys placed on popular industry and thematic portals, the brands and services that are most innovative and recommendable from the consumers' perspective are selected.

Press articles

Our success is announced in many articles and news section in press, please have below the full text of it: